Our brand name "Pro-face" was coined from a combination of professional and interface. We provide a highly user-friendly interface for professionals who work in the industrial automation environment, where operational requirements are stringent. We developed the Pro-face brand of graphic operator interfaces in order to become the "face" of a field noted for its devoted professionals.

Graphic Operator Interface (HMI)
Pro-face's HMIs are designed for high efficiency and user friendliness, ranging from 15-inch to 3.8-inch models.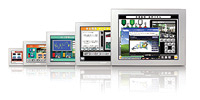 New Accessory for GP4000 Series:
Graphic Operator Interface Plus Control
Innovative all-in-one HMI integrated with control, operations, and display functions.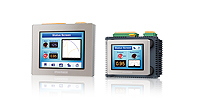 Industrial Personal Computers
Comprehensive interface and superior expandability. A wide range of industrial computers that provide high reliability and a data protection function required on site.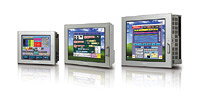 Flat Panel Displays
Industrial flat panel displays that can be used as displays for PCs on site.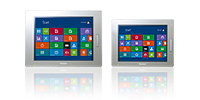 Software
Intuitive HMI software that allows you to reduce development time.